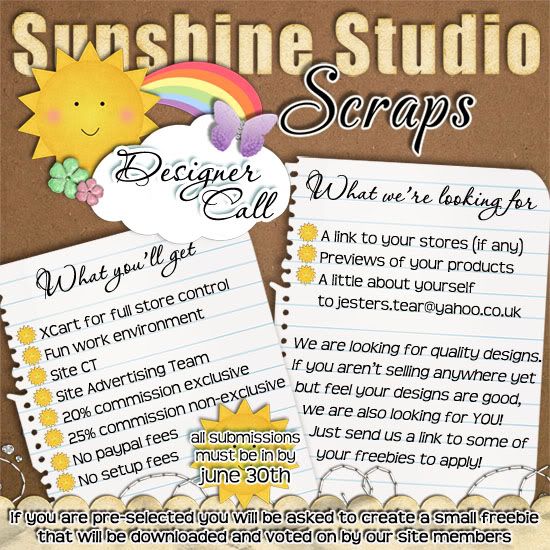 Sunshine Studio Scraps is having a designer call!

What you'll get:
XCart for full store control
Fun work environment
Site CT
Site Advertising Team
20% commission exclusive
25% commission non-exclusive
No paypal fees
No setup fees
What we're looking for:

Send us a link to your stores (if any)
Previews of your products
A little about yourself to jesters (dot) tear (at) yahoo (dot) co (dot) uk
Title your emails Designer Call to make my life easier!
We are looking for quality designs. If you aren't selling anywhere yet but feel your designs are good, we are also looking for YOU! Just send us a link to some of your freebies to apply!


All submissions must be in by June 30th!


If you are pre-selected you will be asked to create a small freebie that will be downloaded and voted on by our site members.