I'm an idiot!

Yup, I am! What would you guys say if I told you that I have been so out of it that I completely forgot to blog that the Sunshine Girls (and Guy, let's not forget my lovely hubby who has been posting here so that my blog won't just fade into oblivion!) finally managed to open shop - Sunshine Studio Scraps? You'd say "You idiot!" in your best Dr. House voice, wouldn't you? Yup, I would too. I have, actually, lol! I know I got Vasco to post that we were opening but, after that, I didn't say a word! What did I tell you? I'm an idiot! ;)

So, to make it up to you guys, I bring you both a freebie and a coupon. But, first, let me show you my new fan blinkie, and also what has been keeping me busy:

My wonderful friend and head CT Jeannette, aka Nett, aka Lady_Grundlefunk, is a hidden blinkie making marvel! Look what she made for me, isn't it gorgeous? I'm in love!



As far as new products are concerned, let's start with my
Cinnamon Breeze
kit:
Also available in separate
Elements
and
Papers
packs.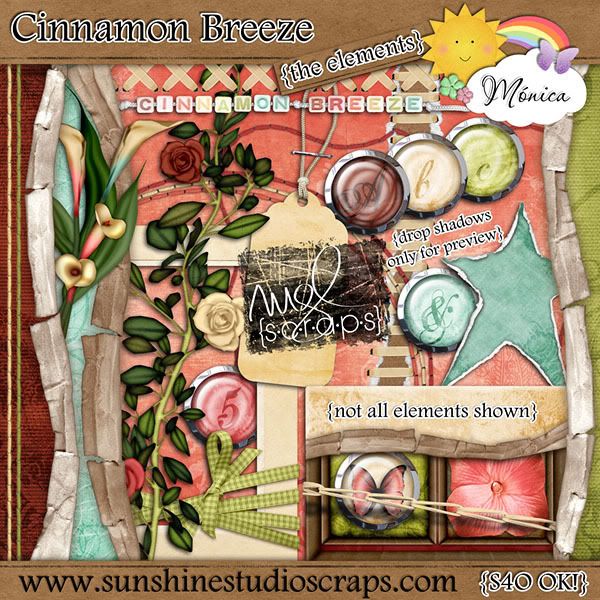 The Alpha in Cinnamon Breeze is a multicoloured one, and I liked the end result so much I ended up making an
8 Alpha Pack
, each in their own colour. Did I mention I'm an alphaholic?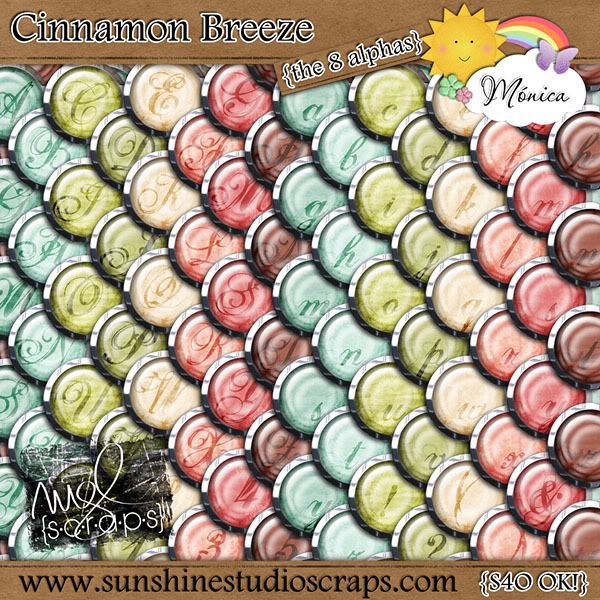 Next are boxes, boxes and more boxes. But, because boxes don't like to be alone, they come with tears, curls, rubber bands and even custom drop shadows in separate pngs. Oh, and some clusters too.
Build-A-Box 1
:
And
Build-A-Box 2
:
Or you can get
Build-A-Box 1 & 2
together and save yourself $1: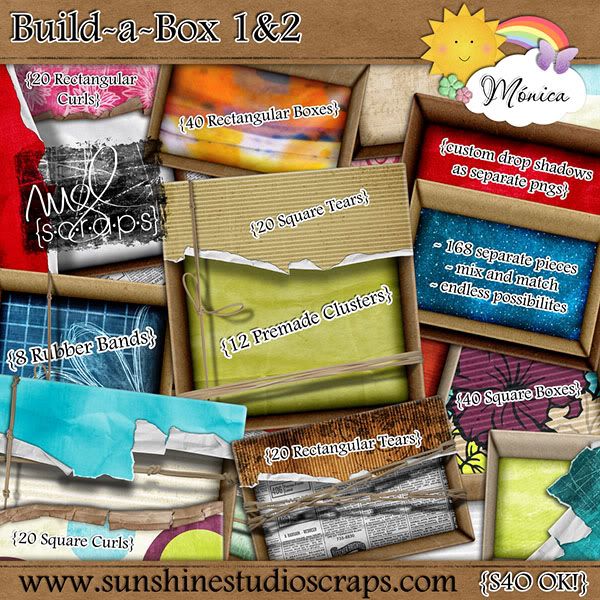 "
Enough with the product previews already, where is my coupon?
" I hear you saying.
Go to my Sunshine Studio Scraps store at any time between now and the end of the month and enter the code

YouIdiot!

to get 25% off everything, including CU.
And you have the added benefit of insulting me for not having told you about Sunshine Studio Scraps! You can use it up to twice per person so, in case you use it and forget to get something, you can still grab it at a discount! Enjoy your freebie, and I'll try and pay more attention to my poor neglected blog, promise
"And the freebie?" Here it is, it's a mini kit that coordinates with my collab with the lovely Studio Flergs, What Dreams May Come. You can click on the image or on the download link to get it.