I have been working on a Mega-Collab-Freebie-Kit with some wonderful designers - see "The Sunshine Team" on your left -, a Holiday Kit that is so much more than that I can't even begin to describe!
I'm really excited to be a part of this!

Oh, and, I'm not sure if the mgl Print Screen of Doom (below) scares you, but it certainly scares me! And, it's only my contribution I'm showing!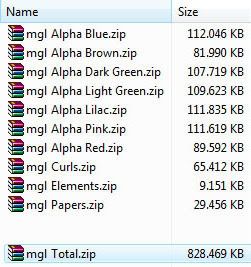 In short, keep an eye out for the blog, because it's gonna be BIG!